THE IDEA THAT STARTED IT ALL
Everything started with an idea. We wanted to meet the needs of consumers that were looking to purchase a quality vehicle without breaking the bank. Today, it is thanks to this approach that we have quickly become a leader in the pre-owned industry. It is also the reason our customers choose to do business with us.

2003
...THAT SET THE INDUSTRY ON FIRE.
The automobile industry was completely shaken up by the opening of the first HGregoire superstore in Saint-Eustache. We were setting the foundations of a new standard for quality in the pre-owned vehicle market. Clients, on the other hand, were pleasantly surprised with our concept. The competition bit the dust. It had to adjust.
OUR PRIORITY
YOUR TRUST
At HGreg.com, we give you the vehicle's CARFAX history report free of charge before you make any decision. What's more, our expert advisors receive absolutely no commission. They work for you, period. We are confident in the reliability of all of our vehicles. That's why we offer a 5-day / 500-mile exchange policy. Leave with your vehicle—and your worries behind!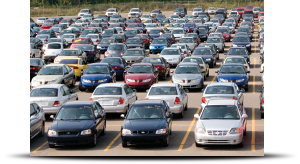 A NEW WAY
OF DOING BUSINESS
We don't do things like everyone else. To better meet the needs of consumers, we became the first car dealership to open seven days a week. Thanks to our business model, our clients benefit from a privileged access to the largest pre-owned car inventory in Canada.
2004
HGREG.COM BECOMES
THE INDISPUTABLE LEADER
In 2004, we reached an all-time sales record of 1750 vehicles sold in only 30 days! Our superstores started multiplying and our clients became our most loyal ambassadors.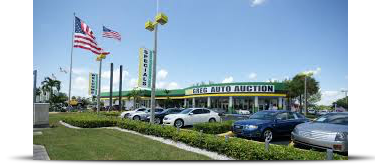 2009
EXPANSION PROJECTS IN QUEBEC AND THE USA
HGregoire proved once again to be fearless by opening a superstore in Miami in 2009, right in the middle of the economic crisis. The bet paid off as American consumers gladly welcomed HGregoire's unbeatable value for their money. At the same time, more expansion projects took place in Québec to meet the growing demand for affordable, yet high-quality vehicles.
15X
CONSUMER CHOICE AWARDS




INNOVATIVE
IDEAS




IDEAS THAT GENERATE GROWTH AND DEVELOPMENT





1993
THE START OF A REVOLUTION...
When we founded HGreg.com more than 25 years ago, our vision was to make the experience of buying a vehicle easy for all consumers. We wanted to create a place where people could find quality vehicles at unbeatable prices—all in a setting that made everyone feel truly at ease.
MULTI-POINT
INSPECTION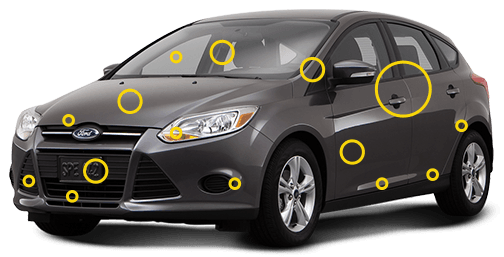 GUARANTEED
PEACE OF MIND
Our approach is simple: we buy the best pre-owned vehicles from every corner in North America, meticulously recondition them, and sell them at the best possible prices. So that we can continuously offer the very best, all of our vehicles are verified with an multi-point inspection process.
OPEN
SEVEN DAYS A WEEK
2005
IMPRESSIVE GROWTH
HGregoire is ranked the 5th company with the fastest growth in Canada, according to L'Actualité magazine.

2014
NEW VEHICLE
DEALERSHIPS OPEN
With superstores throughout the province, we can truly say that our idea has come a long way. In order to provide our clients with an even larger selection, we decided to venture into the new vehicle market by acquiring Nissan, Hyundai, Chrysler, Dodge, Jeep, RAM, Mitsubishi, Kia, Toyota and INFINITI dealerships.
Learn more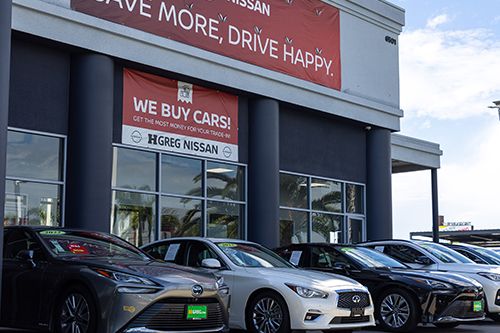 2020
Expansion on the West Coast of the United States
HGreg.com continues its expansion in the United States with a store on the West Coast, in California. Located in the suburbs of Los Angeles, the opening of HGreg Nissan Buena Park marks a milestone in the company's history.